Registration number : 21-357108
Gender : Unknown
Category : Unknown
Breeder : Florimond Puissant
Seller : fr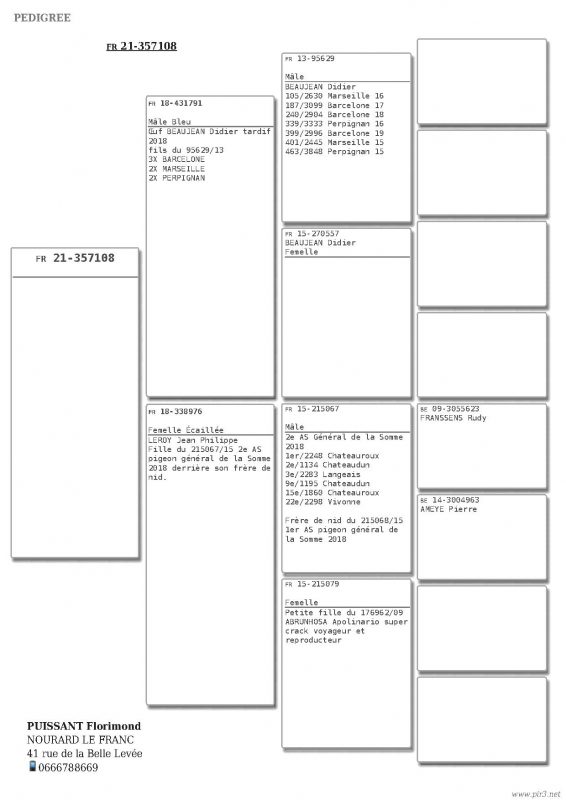 Petit fils/fille du FR 13-95629
BEAUJEAN Didier
105/2630 Marseille 16
187/3099 Barcelone 17
240/2904 Barcelone 18
339/3333 Perpignan 16
399/2996 Barcelone 19
401/2445 Marseille 15
463/3848 Perpignan 15
Petit fils/fille du FR 15-215067
2e AS Général de la Somme
2018
1er/2248 Chateauroux
2e/1134 Chateaudun
3e/2283 Langeais
9e/1195 Chateaudun
15e/1860 Chateauroux
22e/2298 Vivonne
Frère de nid du 215068/15
1er AS pigeon général de la Somme 2018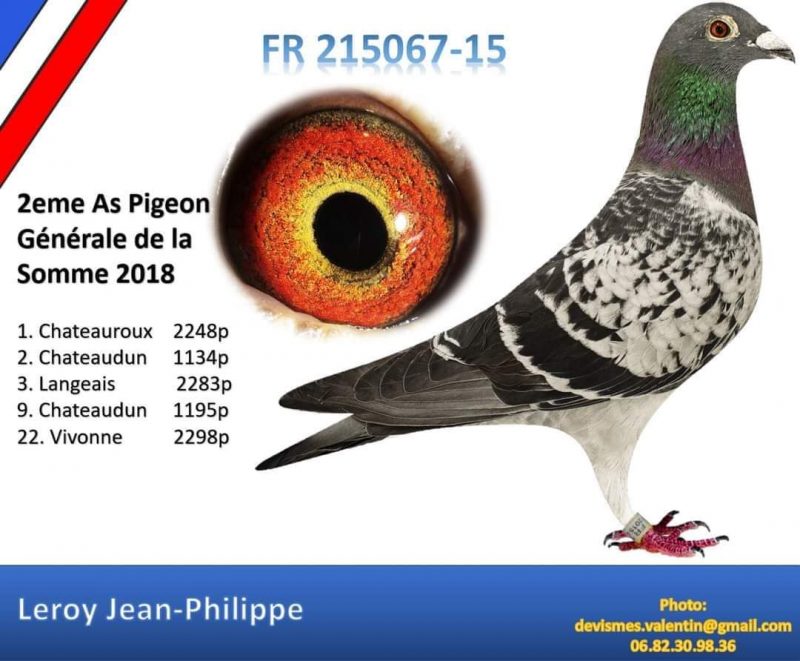 Bidding stops in
0d 00:00:00
Time is up.
Highest bid
75 €
by miramady (France)
Bid saved !
You must be logged in to bid
. The auctions are open to all and entry is free. Sign up or log in :
Login
/
Register
.
Your bid must be an integer greater than the minimum amount specified.
An error has occurred. Your bid don't has not been registered. Try again.
Sorry, your bid was not registered in time ... It is finished.
This bid is closed.
Previous bids (
1

)
| DATE | BIDDER | BID |
| --- | --- | --- |
| 2021-02-26 19:24 | miramady (France) | 75 € |