Registration number :
Gender : Unknown
Category : Unknown
Breeder : Team Flavigny
Seller : Amicale Coulonneux Anhiers
Offre 1 jeune disponible en Avril 2021
SAISON 2020
1er Champion National 500-750km 2020
479 prix/805 engagés
323 prix/10
Concours de 140 à 660km
1/1103 MONTOIRE 222km
1/473 CHATEAUDUN 173km
1/261 CHATEAUDUN Y 173km
1/558 CHATEAUDUN 173km
1/409 BLOIS 224km
1/232 BLOIS Y 224km
1/841 LIMOGES 407km
1/350 LIMOGES 407km
1/519 GROUP. TOULOUSE 658km
1/1781 FED. TOULOUSE 658km
1/116 FONTENAY 137km
1/146 FONTENAY J 137km
1/126 CHATEAUDUN 173km
1er au championnat Vitesse 5 inscrits Groupement OISE 2020 avec 60 prix sur 65 possible
1er au championnat Vitesse 2 Premiers constatés Groupement Oise 2020
1er au championnat 1/2 fond Groupement Oise 2020 avec 25 prix sur 30 possible
1er au championnat demi fond 2 Premiers constatés Groupement Oise 2020
1 2 3 11 12 13 14 15 AS PIGEONS VITESSE GROUPEMENT OISE 2020 ( équipe de 12 veufs)
2 3 4 7 9 20 24 26 AS PIGEON DEMI FOND GROUPEMENT OISE 2020 (équipe de 12 veufs)
Palmares 2019:
85 TOP 10 Secteur
28 TOP 10 Groupement
1 TOP 10 Fédéral
400 prix/690 enlogés (Vieux, Yearlings et jeunes)
1er au CHAMPIONNAT GENERAL GROUPEMENT
1er au CHAMPIONNAT DEMI FOND GROUPEMENT
3è au CHAMPIONNAT VITESSE GROUPEMENT
5è au CHAMPIONNAT PIGEONNEAUX GROUPEMENT
2è, 3è, 6è, 7è et 9è AS PIGEON DEMI FOND GROUPEMENT
2è et 6è AS PIGEONNEAUX GROUPEMENT
Leurs TOP lignées sont celles de TURBO, ROCKY, VANDENABEELE, WICHERT, CASAERT, CLICQUES Gino, SANTENS…
Quelques titre supplémentaire de cette belle et grande colonie Allround
1ER AS PIGEON National VITESSE , 2è AS PIGEON National VITESSE
1ER AS PIGEON National FOND , 1er Champion National toutes catégories , 2è CHAMPION National VITESSE , 4è AS PIGEON National FOND …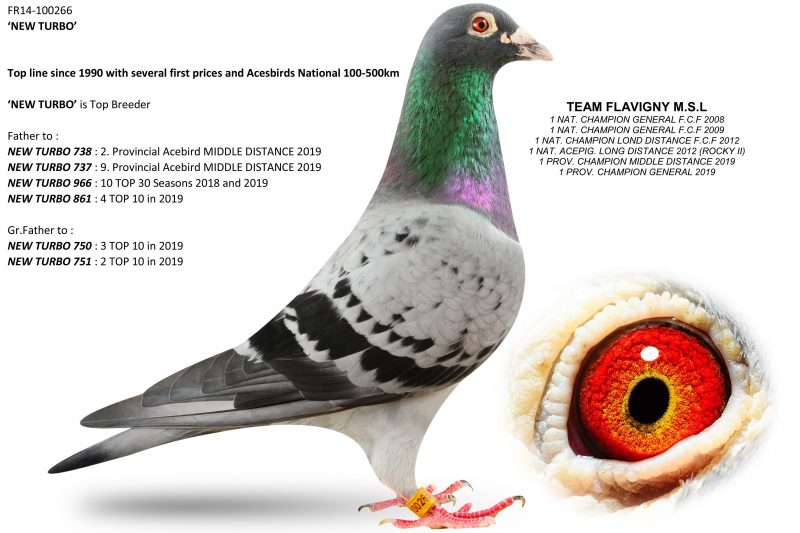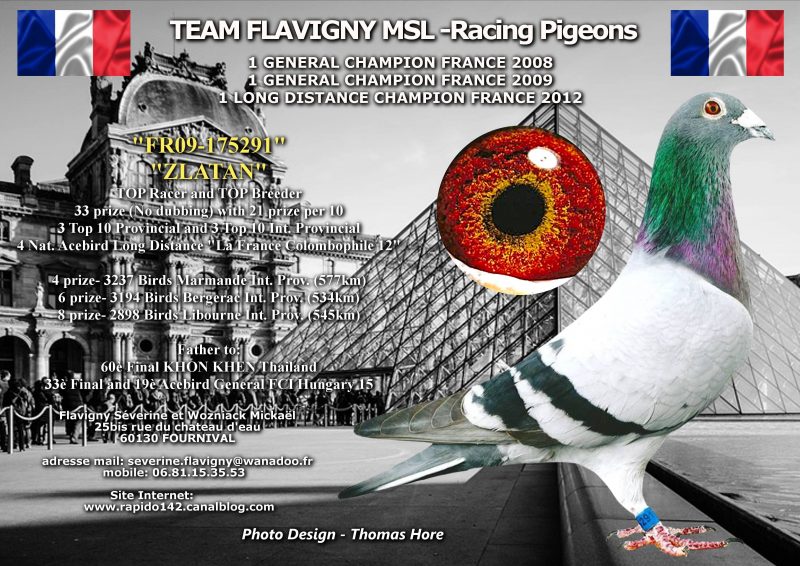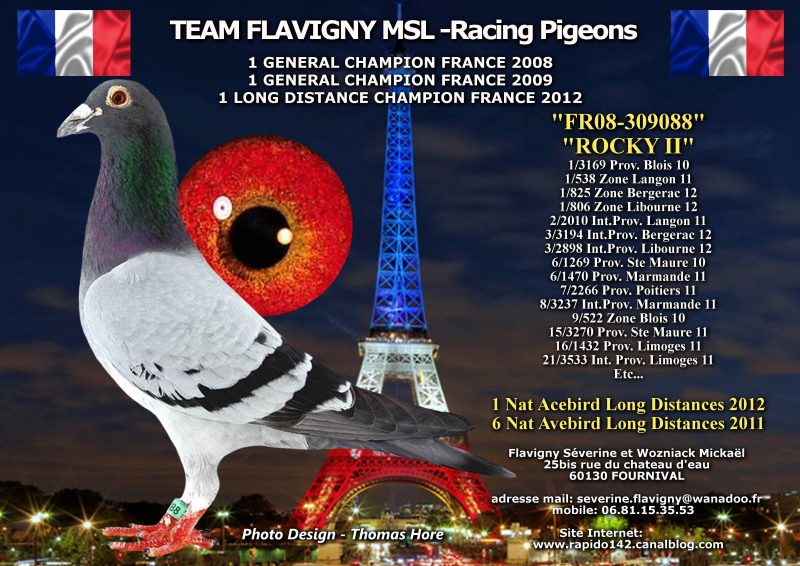 Bidding stops in
0d 00:00:00
Time is up.
Highest bid
200 €
by auffret stephane2 (France)
Bid saved !
You must be logged in to bid
. The auctions are open to all and entry is free. Sign up or log in :
Login
/
Register
.
Your bid must be an integer greater than the minimum amount specified.
An error has occurred. Your bid don't has not been registered. Try again.
Sorry, your bid was not registered in time ... It is finished.
This bid is closed.
Previous bids (
12

)
| DATE | BIDDER | BID |
| --- | --- | --- |
| 2020-11-28 19:34 | auffret stephane2 (France) | 200 € |
| 2020-11-28 19:32 | natalino (France) | 160 € |
| 2020-11-28 19:32 | auffret stephane2 (France) | 150 € |
| 2020-11-28 19:32 | natalino (France) | 150 € |
| 2020-11-28 19:31 | auffret stephane2 (France) | 140 € |
| 2020-11-28 19:31 | natalino (France) | 130 € |
| 2020-11-28 19:24 | auffret stephane2 (France) | 120 € |
| 2020-11-28 16:58 | natalino (France) | 110 € |
| 2020-11-20 21:35 | Nadot Thibaut (France) | 100 € |
| 2020-11-19 21:07 | ChinaZhang (France) | 90 € |
| 2020-11-16 21:39 | Pépito (France) | 80 € |
| 2020-11-16 20:17 | dpdr (France) | 50 € |