Registration number :
Gender : Unknown
Category : Unknown
Breeder : Jean-Marie Vandersippe
Seller : Hirondelle Beuvry Laforêt
L'une des meilleures colonies de fond de l'arrondissement de Lille, de beaux résultats dans les Internationaux.
il vous offre un jeune de son fameux « TITAN » un pigeon au palmarès impressionant 1er PAU CIFR 2016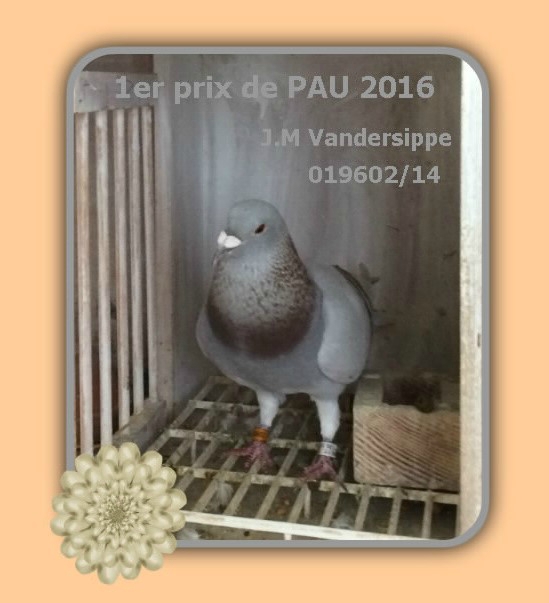 Bidding stops in
0d 00:00:00
Time is up.
Highest bid
50 €
by Renaud maxime (France)
Bid saved !
You must be logged in to bid
. The auctions are open to all and entry is free. Sign up or log in :
Login
/
Register
.
Your bid must be an integer greater than the minimum amount specified.
An error has occurred. Your bid don't has not been registered. Try again.
Sorry, your bid was not registered in time ... It is finished.
This bid is closed.
Previous bids (
1

)
| DATE | BIDDER | BID |
| --- | --- | --- |
| 2019-10-07 20:00 | Renaud maxime (France) | 50 € |