Registration number : FR 2020-135482
Gender : Unknown
Category : Fond
Breeder : Didier Hoflack
Seller : Didier Hoflack
1/2 Frère ou soeur "GOLD WINNER" par la mère
GOLD WINNER gagne :
1 / 1556p Nord Pas de Calais Souillac Yearling 2018
As Pigeon Nord Pas de Calais Yearling 2018
2 As Pigeon Olympique Poznan Catégorie G
Petit-Fils ou fille KING JIMMY :
1er As Européen 2018 – 2 prix
As National +750kms 2018
Petit-Fils ou fille MISS AGEN 2 :
8 International Agen Yearling 2018
Père : FR-2019-273467 – SUPER JIMMY
Fils KING JIMMY x MISS AGEN 2.
Mère : BE-2015-4272527 – Original Chris Hebberecht
Mère GOLD WINNER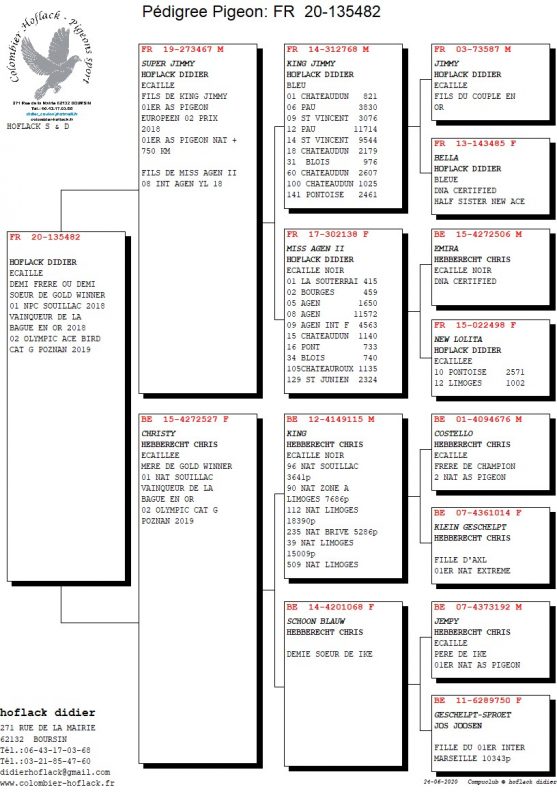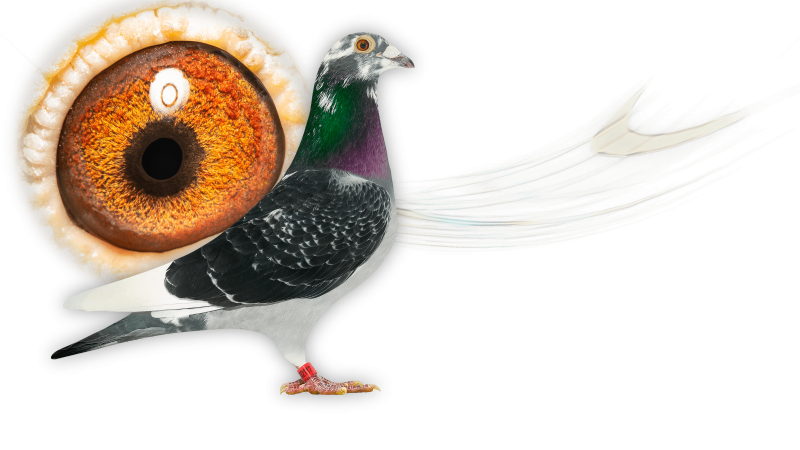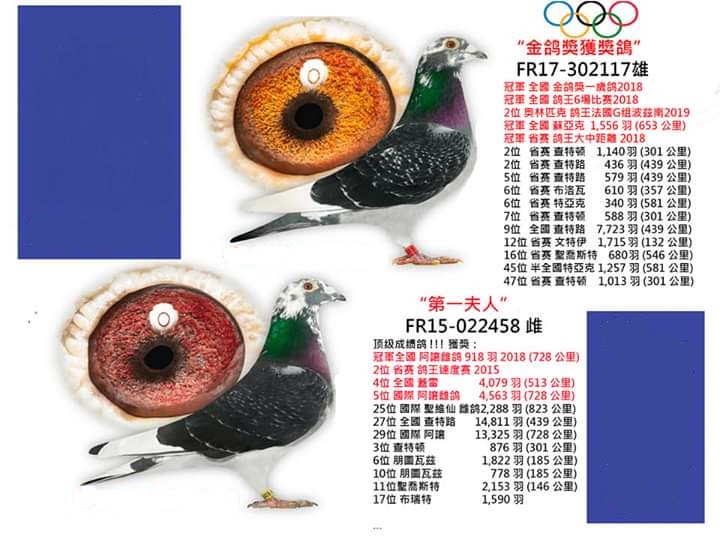 Bidding stops in
0d 00:00:00
Time is up.
Highest bid
320 €
by FRANCK (France)
Bid saved !
You must be logged in to bid
. The auctions are open to all and entry is free. Sign up or log in :
Login
/
Register
.
Your bid must be an integer greater than the minimum amount specified.
An error has occurred. Your bid don't has not been registered. Try again.
Sorry, your bid was not registered in time ... It is finished.
This bid is closed.
Previous bids (
10

)
| DATE | BIDDER | BID |
| --- | --- | --- |
| 2020-07-01 19:55 | FRANCK (France) | 320 € |
| 2020-06-29 20:21 | LISE (France) | 300 € |
| 2020-06-28 15:28 | Rudolphe fournez (France) | 280 € |
| 2020-06-27 11:42 | FRANCK (France) | 260 € |
| 2020-06-27 11:10 | thierry62 (FRANCE) | 240 € |
| 2020-06-27 10:01 | FRANCK (France) | 220 € |
| 2020-06-27 05:00 | thierry62 (FRANCE) | 200 € |
| 2020-06-26 23:04 | GEGE (FRANCE) | 140 € |
| 2020-06-25 15:25 | FRANCK (France) | 120 € |
| 2020-06-25 10:28 | GEGE (FRANCE) | 100 € |